Welcome to the RECHANCE project. What is the RECHANCE project? RECHANCE is an innovative project that addresses different rehabilitation approaches for providing former prisoners with opportunities for personal development and social integration. Through these approaches, the RECHANCE project works to help marginalised members of society to upskill through a range of training tools and resources.
It is important to eliminate the stigma and discrimination that exclude isolated members of society such as former prisoners. The RECHANCE project focuses on methods of re-integration for personal, social, and professional development. Former prisoners can be reintegrated into society and become active citizens by accessing support that fosters a positive encouragement of self-esteem and confidence.
RECHANCE proposes resources, tools and training programmes that work to empower former prisoners and combat the social obstacles that they face due to stigmatisation and social exclusion.
Throughout the course of the RECHANCE project, project partners from Czech Republic, Bulgaria, Cyprus. Greece, Ireland, and Italy are working with former prisoners to offer curriculums, resources and tools that will support them with their reintegration into society on personal, social, and professional levels.
The RECHANCE project provides a curriculum, learning components toolbox, training digital tools, and an Adaptation Guidelines Handbook that offers various resources for former prisoners. Through these tools and an e-learning platform, the target group will be able to improve their competencies in life skills development, ICT skills, communication, networking, stress management, responsibility, time management, conflict resolution and social survival. 
The RESEARCH project – Rehabilitation approaches for providing former prisoners with personal development and society entre chances – addresses the need for learning programmes that provide former prisoners with access to content for personal development and society entry chances through inclusive education, life skills development, ICT skills, etc. To achieve these objectives, the RECHANCE partners are collaborating together throughout the term of the project to produce the following innovative learning materials:
RECHANCE Curriculum & Learning Components Toolbox
This curriculum and learning components toolbox provides a range of resources and tools for former prisoners to reintegrate them into mainstream society. The content available in this curriculum aims to support disadvantaged persons within society with specialised training to equip them with the necessary competences for today's world. This learning materials offer non-formal approaches to education through digital games, an online platform, and e-courses. Therefore, through a new practice-based perspective, former prisoners are supported within their education to tackle social obstacles with the development of key skills and competencies.
Training Digital Tools
The training digital tools offer former prisoners an innovative array of digital approaches to their learning. It facilitates an e-learning methodology, applicable to the demands and use of technology in the 21st century. An online platform/ tool and mobile application is provided, which is accessible for all users. This supports interactive and collaborative training digital tools which are accompanied by forums, blogs, social networking applications, management systems, mini games, and chat rooms. The aim of the training digital tools is to provide resources and an online courseware that appeals to users in order to educate and significantly contribute to personal development.
The Adaptation Guidelines Handbook
An Adaptation Guidelines Handbook supports the training curriculums and e-platform by offering trainers a succinct guide to accompany the online tools. This handbook explains and demonstrates a "how-to" approach with specific pedagogical guidelines, a collection of case students and further 'real-life' directions. This handbook consists of;
Introductions on how to create more social-friendly, inclusively proper and innovative settings
Inclusive education parameters and interactive pedagogies for individuals out of prison
Guidelines on how to increase the possibilities / chances for rehabilitation due to the profile of leaners
Counselling skills for trainers in order to manage arising issues among former prisoners
Methodologies for countering differentiation and intervention approaches.
This resource supports the educational materials of the RECHANCE project and contextualises the learning content in order to fully support trainers with material implementation.
RECHANCE has been funded with the support of the Erasmus+ Programme. The RECHANCE project commenced in November 2020 and will run until October 2022. RECHANCE is currently being delivered by a team of eight organisations from Czech Republic, Bulgaria, Cyprus, Greece, Ireland, and Italy.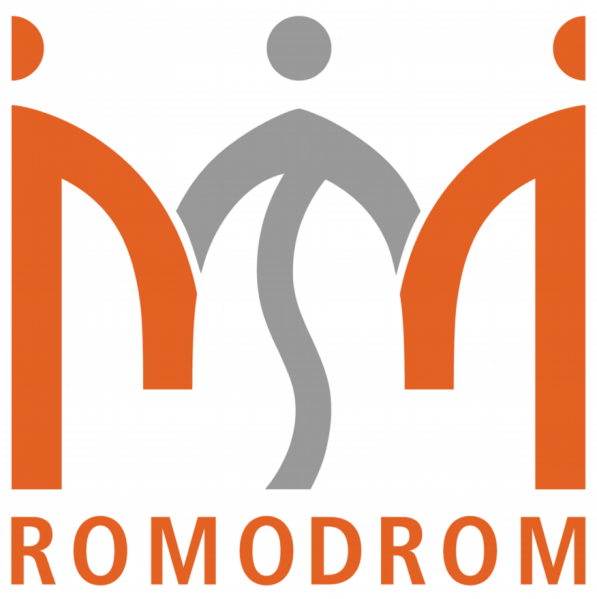 Romodrom's o.p.s. are a Czech NGO that was established in 2001. Romodrom work to promote the rights and integration of people who are on the margins of society. Romodrom's motto is "We know our way" as they seek to find the right path for their target groups. The strategy of this organisation is to implement social change and provide services in areas such as housing, employment, finances, and education. Their goal is to support people who encounter life difficulties and strengthen their personal, social, and professional competencies.
Znam i Moga (KNOW AND CAN LTD.)
Znam i Moga (KNOW AND CAN LTD.) is a centre for career guidance and information and was established in 2013. This NGO was founded to provide and implement educational programmes and training for children, youths, and adults. KNOW AND CAN LTD. offer a variety of courses which focus on; educational courses for children and youth, non-formal education, language courses, career counselling, educational consulting, national and international educational tourism, advertising and publishing and the organisation and implementation of seminars, conferences, discussions, etc. KNOW AND CAN LTD. act to combat social exclusion through the fields of psychology, pedagogy, philosophy, and education.
CSI Center for Social Innovation LTD.
Based in Cyprus, CSI is a Research & Development organisation that promotes social innovation with the aim to bring about positive change in local, national, regional, and global levels. This organisation focuses on identifying societal needs and offers disruptive solutions that promote sustainable growth and cultivate the potential for change within society. CSI is primarily engaged with education, e-learning, social entrepreneurship, and project management within the fields of VET and the labour market.
EUROPEAN UNIVERSITY CYPRUS (EUC)
European University Cyprus (EUC) was established in 2007. EUC's mission is to educate students for successful careers and life achievement. The organisation works to offer innovative and supportive programmes that help members of society to develop their skills on a variety of levels. Through the implementation of European projects, this organisation carries out a number of programmes which offer specialised support to serve the needs of society. Their goal is to help members of the community to find solutions to life difficulties and strengthen their personal and professional competencies.
ASTIKI MIKERDOSKOPIKI ETAIREIA PROLIPSIS (Prolepsis Institute)
Prolepsis Institute was established in Athens in 1990. The organisation has undertaken a leading role in the field of public health, by offering educational initiatives with the focus of health promotion, health education, medical research, policy change, and the alleviation of health inequalities. Through an experienced team, Prolepsis Institute seek interdisciplinary and international co-operation that creates furthered networks of collaboration within the European Union. The aim of this organisation is to create and strengthen the capabilities of citizens and combat social exclusion.
Xenios Polis. Culture, Science and Action (XPCSA)
Xenios Polis. Culture, Science and Action (XPCSA) is a not-for-profit organisation based in Athens. This organisation's aim is particularly focused on the organisation of culture, education, training, and social welfare programmes. XPCSA provides innovative approaches to members of society to support vulnerable people through the implementation of Sustainable Development Goals. They look to offer guidance, education and the functional integration of individuals and communities for issues such as culture preservation, poverty fight, education for all, gender equality, and environmental protection.                                                                                                                                                                                                                                                                                                                                                             

Spectrum Research Centre CLG
Spectrum Research Centre (SRC) is a not-for-profit research centre established to create a space where research and educational findings can be validated through local actions focused on community impact. We support young academics to trial and test their research hypotheses in 'living laboratory' environments. As the company grows, we are committed to providing researchers, trainers, and educationalists with opportunities to give their work and practice a European perspective.  The main policy focus areas for SRC are:
·         Social Policy – integration of marginalized groups; unconscious bias and its impact on migrant integration; social media and xenophobia.
·         Environmental Policy – circular economy and habitat protection; carbon neutral tourism; business modelling for circular economies; comedy for climate change.
·         Education Policy – the threat of remote education to university research; serious games for addressing serious issues; cross-sector funding streams for education, gamification as an engagement strategy for digital natives.
SRC is also active in the wider community and due to the expertise in local development within the company it provides consultancy services to a wide range of organizations right across the economic landscape.
PRISM – PROMOZIONE INTERRNAZIONALE SICILIA – MONDO
Promozione Internazionale Sicilia – Mondo (PRISM) are an Italian organisation who support social, cultural, and economic development. PRISM focuses on the areas of youth and international mobility, European cooperation, local development, international cooperation, research, and innovation. This organisation focuses on promoting direct funding programmes that support initiatives in lifelong learning, education, and vocational training. Within the territory in which it operates, PRISM look to initiate sustainable approaches that advocate for communities to recognises their full potential.
To get involved and support our project, please find, and follow us on Facebook at:

The European Commission's support for the production of this publication does not constitute an endorsement of the contents, which reflect the views only of the authors, and the Commission cannot be held responsible for any use which may be made of the information contained therein.